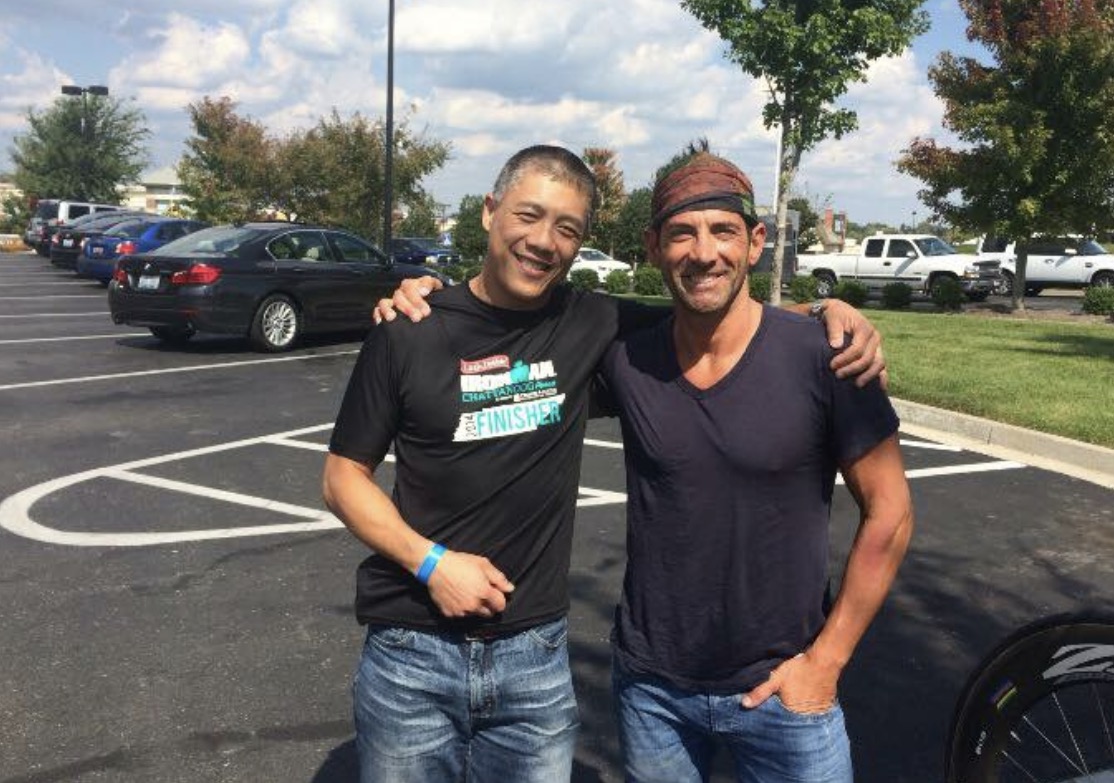 Mark is first and foremost,
a father to two amazing young women – Anna, 23 and Emily, 21. His girls are following in his footsteps by getting an education. Both are hard workers. Mark earned degrees from Eastern Michigan University in Communications and Psychology. He went on to further his education when he earned his Masters Degree. Mark is also a competitive athlete who races Ironman triathlons around the world.
He read a book, "Anointed for Business" and his greatest take-away is the mindset of a living for a greater purpose.
Mark went on to flourish in the restaurant business, taking after his parents and growing a local business into a place, known to many as a community and service-oriented business. Aleko's is well-known in this, and other communities, for getting their customers to volunteer for local and international projects.
He has volunteered in North America, Canada, Africa, South America, West Indies, the Virgin Islands, Europe and many more global destinations.
He has been blessed with a great life and pays it forward daily. Aleko's has provided an opportunity for him to be a light to others and he is truly appreciative.
"To whom much is given, much is expected" is Mark's motto in life.
Fun facts about Mark:
Favorite Movie – The Power of One

Favorite Vacation – Yearly dad/daughter trips to the Grand Hotel on Mackinaw Island

Favorite Food – Aleko's of course! Greek pizza, salad, breadsticks and Garlic Herb Chicken

Favorite Mission Trip – South Africa working in the hospitals and villages

Favorite Ironman Race – Ironman New Zealand

Favorite City – New York City

Favorite Song – Bonfire Heart by James Blunt

Favorite Quote To Live By – "When people show you who they are, believe them." -Maya Angelou

Favorite Actor — Tom Cruise
One thing you don't know about
Mark – he THRIVES in chaos!
Ok, maybe we did know that!